Skagit Valley College
Strategic Marketing and Content Management
Email Marketing
Email Design & Production
Creative Direction
Email Metrics
Email Marketing
Email Design & Production
Creative Direction
Email Metrics
Photography
Videography
Removing Barriers: Employee Giving Giving
This campaign was aimed at the staff and faculty of the college to donate to a series of emergency funds for students to ensure their success. There were three pillars: Emergency Funds, Childcare, and Opportunity for Excellence—funds for research and development to which donors could choose or donate to the area of greatest need.
Since the campaign was targeted internally it made sense to make the components as rich as possible to show the intended audience that they mattered by showing actual recipients and SVC staff and faculty who had already donated, to inspire others. In the end, the campaign was successful in boosting internal participation and the Foundation met its financial goal. Additionally, the campaign was a gold regional Medallion as well as a gold Paragon in the nation NCMPR awards.
Email & Webpage: Madi's Story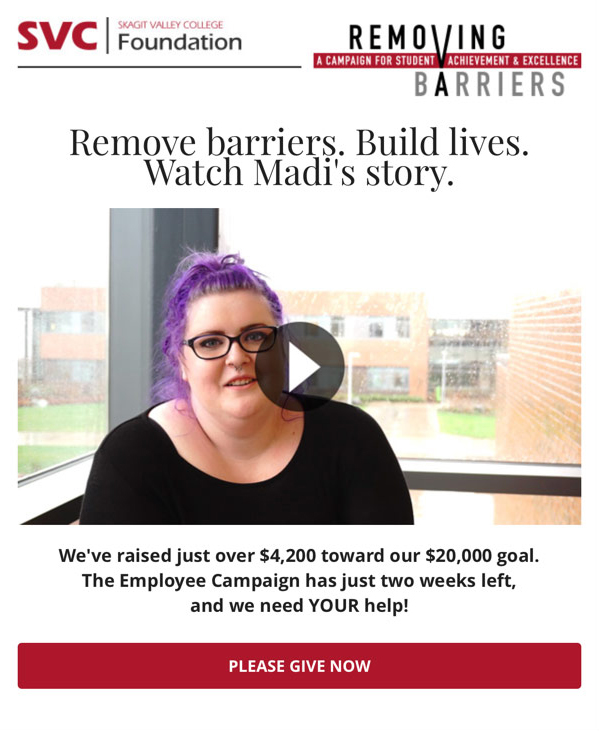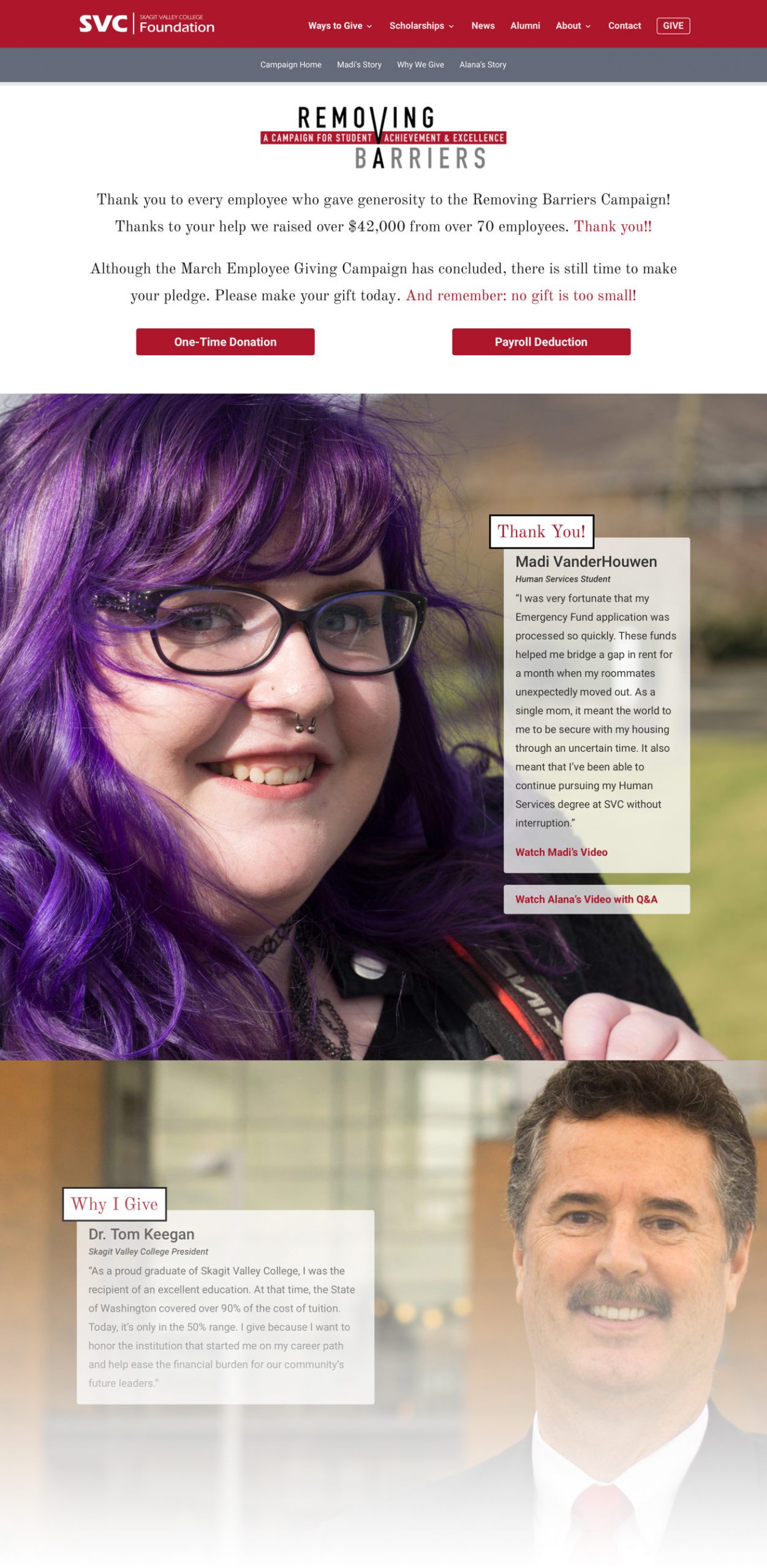 Email & Webpage: Alana's Video Q & A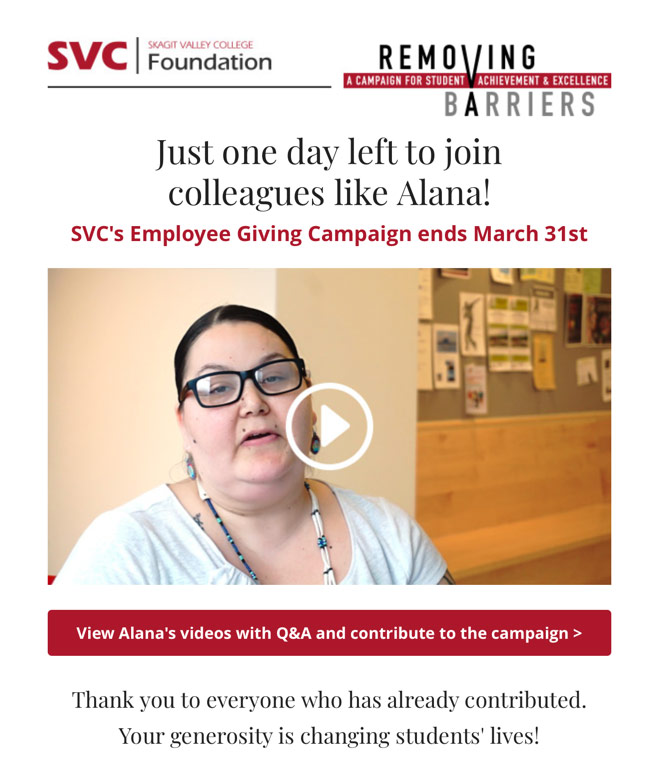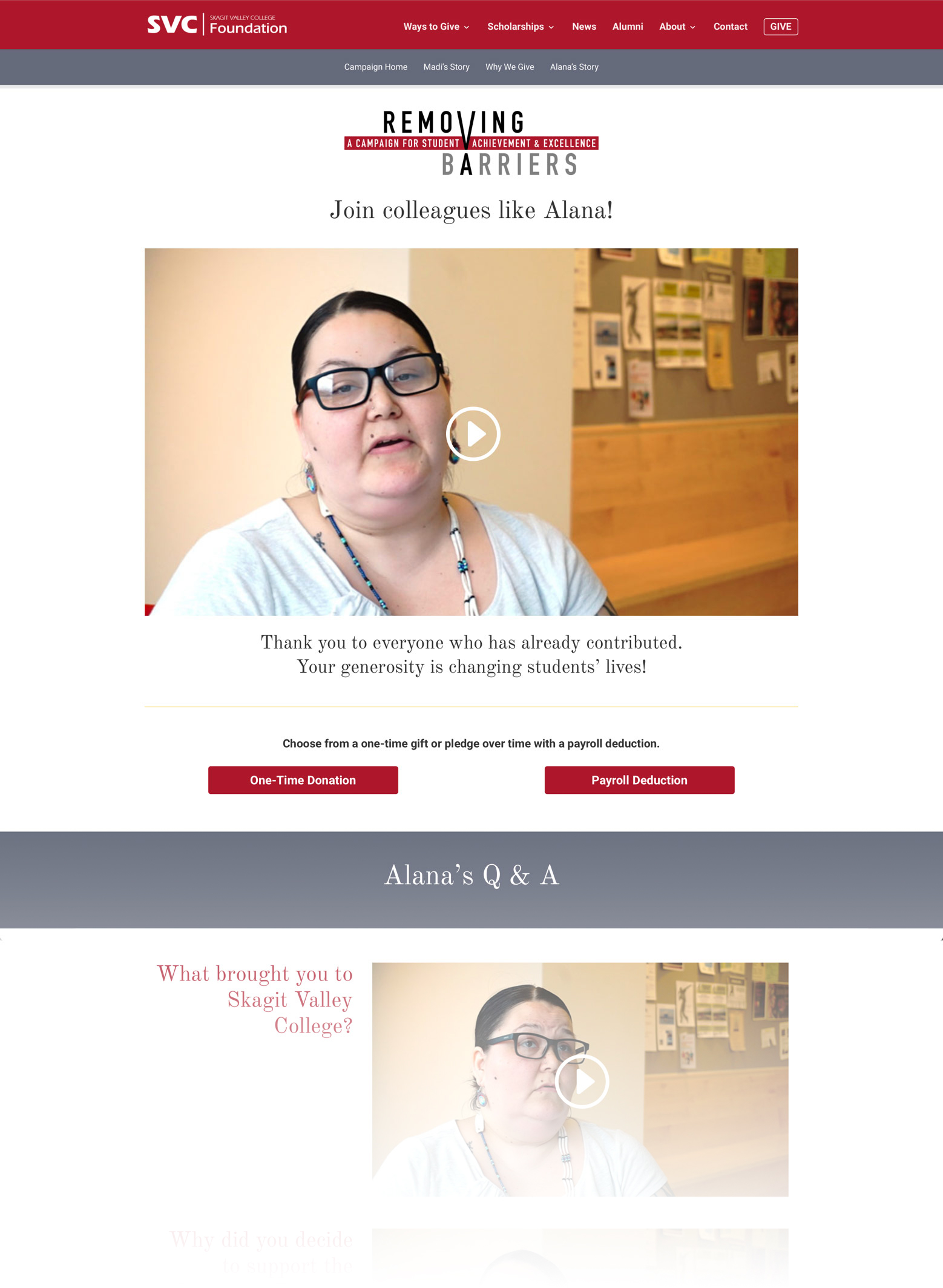 Email & Webpage: Please Join Us!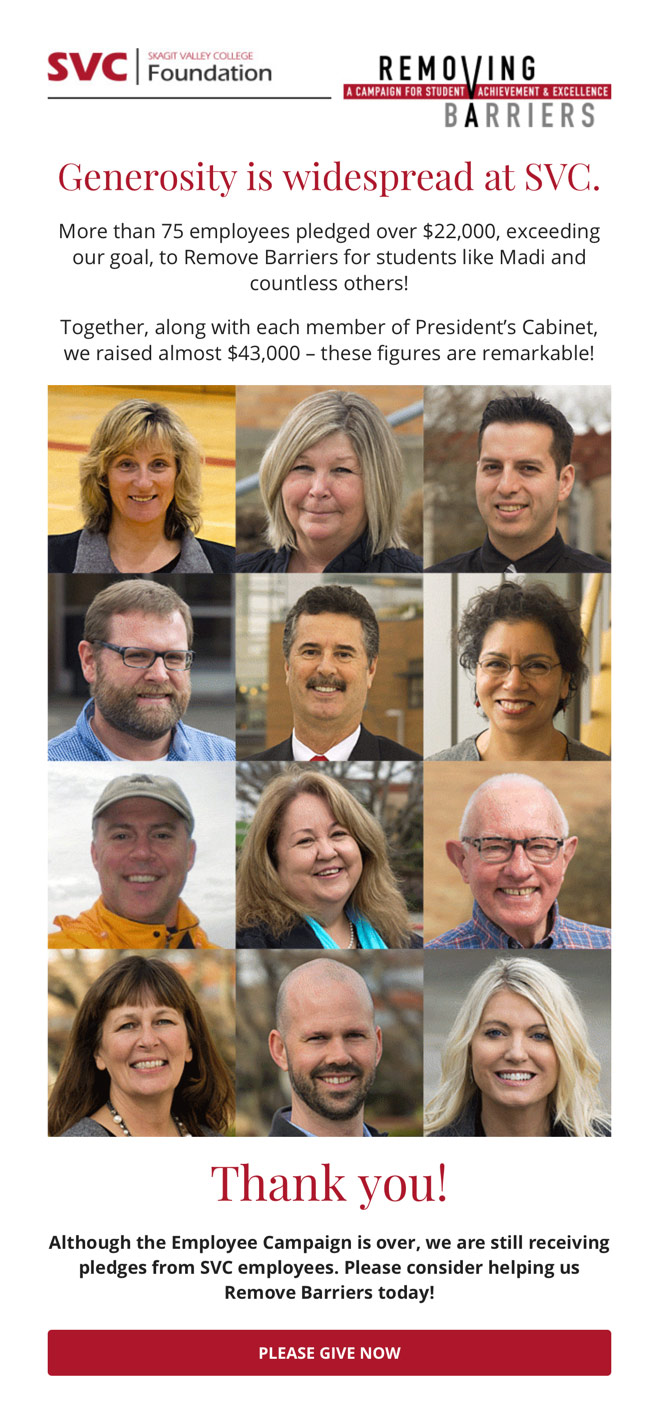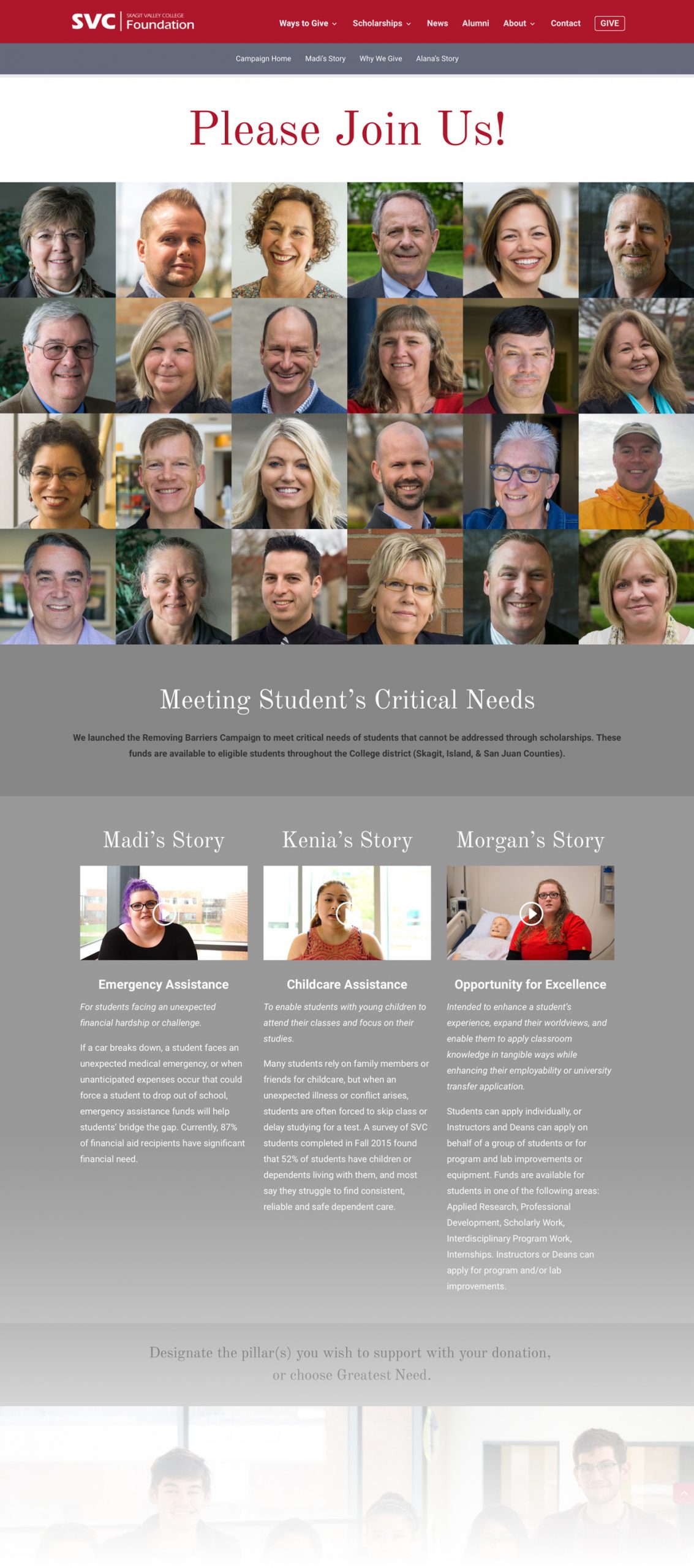 Full Email Campaign Overview
I found out about the email campaign after the first email had been sent. With my years of experience with email marketing and a desire to learn about the behavior of the college staff and faculty regarding supporting students with their pocketbooks I asked to take it over the project.
To maximize the impact of the campaign, the metrics for each email was reviewed for opens, click-thrus, and donations following an email send. Additional learning was incurred by understanding the timeline for opens over a 24-hour period for the college workforce that shows, in general, a second wave of activity that corresponds with people's day/night routines.